Butterfly Business Consulting was started by Karin Lehmann in 2013. Passionate about making a difference, Karin wanted to bring together her extensive experience and passion to create a consultancy with a difference. Butterfly Business is about more than delivering great results, it's about inspiring people to discover the unique 'colours' they bring to their organisation and helping them work collaboratively to become greater.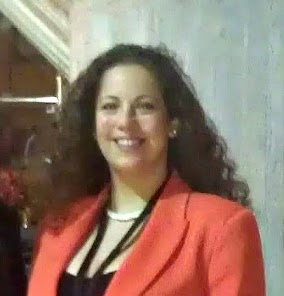 Karin Lehmann – Director
Qualifications and Professional associations

Gallup Certified Strengths Coach

Board member of IIBA (International Institute of Business Analysis) NZ chapter

PRINCE 2 Project Management qualification
Bachelor of Art (Hons.) in Psychology, Swansea University
National Speakers Association (NSANZ)
Professional Highlights

Conference Speaker at the 'Building Business Capability' conference in Sydney (2012, 2013, 2014), Florida (2012, 2014) and Las Vegas (2013, 2015) as well as BA Development day conference, Wellington (2012)
Creation and teaching of a 3rd year level Advanced Business Analysis course for degree programmes at CPIT
Process creation for Stronger Christchurch Infrastructure Rebuild Team (SCIRT) – Establishing processes for efficient and effective collaboration between the companies forming the Alliance to enable delivery of projects repairing Christchurch horizontal infrastructure following the Earthquakes
Lead Business Analyst on a process to select a new Student Management System for the TANZ network of NZ ITPs (Tertiary Accord of New Zealand). Help run the RFI and RFP procurement process and then led a complex workshop process involving the preferred selected vendor and all TANZ members to define a set of common Student Management Processes.
Managing projects across Europe, Middle East and Africa for Cisco Systems
Experience in many industries including IT, Construction, Education, Local council, Agriculture and Transport
Conference Session Abstracts (Abstracts directed at a Business Analyst audience, when presented to other audiences these were modified)
Business Analysis All Shook Up – How BA tools and techniques are contributing to rebuilding earthquake devastated New Zealand
Charged with rebuilding an estimated NZ$2 Billion worth of damage to Christchurch's infrastructure following the Christchurch Earthquakes, the Stronger Christchurch Infrastructure Rebuild Team (SCIRT Alliance) was faced with defining itself as an organization, creating all its processes and setting up all the supporting systems at the same time as managing a complex programme of construction projects.
Working closely with the Alliance Management team and the Business Systems Manager our small team of 2 BAs worked under extreme timeframes, a constantly changing environment and ongoing seismic aftershocks (over 10,000 by the 1st of Feb 2012). Using solid Business Analysis tools, techniques, methodologies and competencies we sought to bring structure to the chaos and clarity to the maelstrom.
This was OUR city, we knew that even the smallest efficiency we could bring to a process will have a direct impact on us and the people around us and so we questioned the thinking and mapped the processes; with an overview of the strategy we helped make connections between teams that were focused on their own area of responsibility, we defined requirements for the systems, helped define the BI tool and created training material… and we did most of it in 5 months….
This is our story…
Gain insight into how BABOK knowledge areas, techniques and methodologies were brought into the Christchurch rebuild
Understand which BA competencies proved most effective in an extreme environment
Learn how your Business Analysis skills can be elevated out of IT and Systems focus and make a real difference in an Enterprise environment
Transformational vs. Incremental Change
Change… Love it or hate it, it's what we all do – whether a new system, process or strategy, every project and initiative involves change.
Understanding the motivation for the change and choosing the most effective change management tools and methodologies is vital to success. Unless this critical element is appropriately managed, your best laid plans and hard work could all be wasted and outcomes and benefits never realised.
Using several case studies we will demonstrate the difference between Transformational and Incremental change and why it is so important that you are aware of which one you are trying to achieve. We will share real-life examples of where transformational and incremental change has been used successfully, and also some examples of where the approach was misaligned, and significant lessons were learnt.
Instead of "letting change happen", take control of the situation, make informed decisions around the appropriate approach, and ensure your initiative sees success!
The People Element
So, you're a good BA… you know the techniques, you can quote BABOK in your sleep and maybe you've even got your CBAP… but to be a GREAT BA, you need a crucial perspective – the people element.
Whether you are someone to whom it comes naturally or you think your job would be so much easier without all those pesky stakeholders – being cognisant of the people element will boost your effectiveness.
Drawing from the fields of psychology, coaching, management, sociology and anthropology this session will heighten your awareness of what it takes to be a great BA, a better communicator, a better facilitator and a trusted advisor.
Learning Objectives:
People awareness for BAs
Understanding difference in perceptions
Understanding the impact of different cultures
Becoming a better communicator
Becoming a better facilitator
Building trust
The Alchemy of Collaboration
The whole is truly greater than the sum of its parts but is 'Collaboration' turning into just the newest Buzzword? In this session we will attempt to demystify collaboration – what is it? how is it different to co-operation? do we really increase the value of what we do when we collaborate?
We will then explore two perspectives:
Firstly – being better collaborators: what are some of the conditions required for the magic to occur? what are some of the tools we can use to be more effective collaborators?Using real examples we will demonstrate how these concepts are used in different organisations and projects to create 'gold'
Secondly – I believe that with a slight change of perspective, the BA skill set can be the greatest catalyst to collaboration. Find out why, with a bit of conscious intent, some of what we do already can really unleash the power of collaboration
Attendees Will Learn:
What is Collaboration
What are some of the tools that enable Collaboration
How can the BA be a catalyst for Collaboration
Good questions or good answers, why you need both (PMI conference 2015)
This session will explore the power of the Business Analysis skill-set and why every good PM should want a good BA on their team. Find out about the history, evolution and future of Business Analysis as a profession. Discover some of the similarities and differences between the PM and BA and their role in the project and help define how we can collaborate for better business outcomes.